eQuizShow
The Canterbury Tales & The Middle Ages
England 1066-1485
Question:
William the Conqueror defeated the Anglo-Saxons in this year, ushering in the beginning of true "British" history
Answer:
1066
Question:
Geoffrey Chaucer died in this year, making him about 57 years old.
Answer:
1400
Question:
To free Jerusalem from the Muslim Turks, this military movement began around 1095.
Answer:
The Crusades
Question:
The archbishop of Canterbury, Thomas a' Becket, was killed by Henry II's men in this year:
Answer:
1170
Why? Henry II had a deal with some local bishops that when they died or retired Henry would take over for them (gaining significant power). Becket knew this was wrong so he excommunicated the bishops. This upset Henry II: he apparently said, "Will no one rid me of this turbulent priest?" His men thought this meant, "KILL HIM." They struck him several times, the death blow coming when one "knight" chopped off the top of Becket's skull, exposing the brain.
Question:
The Black Death struck England and much of Europe starting in this year:
Answer:
Black Death = 1348
The pandemic (Greek: pan=all, dem=people, ic=relating to) killed between 75-200 MILLION people.
Geoffrey Chaucer
Question:
Chaucer was born in London in this year.
Answer:
Chaucer Born: 1343
Question:
In 1387, Chaucer began writing his greatest hit. Name it.
Answer:
The Canterbury Tales
Note: He did not finish the Tales... if he had, it would have been a pretty hefty book. The frame story (prologue) takes up a couple dozen pages (even more in hand-written text) and would've been followed by 120 tales of varying length.
Question:
Chaucer was different from most English poets of his day, mostly because he wrote in the vernacular of the time meaning...
Answer:
(the common tongue, the way normal people talk, not the courtly French-like language the Norman kings had developed)
This frere bosteth that he knoweth helle,
This friar boasts that he knows hell,
And God it woot, that it is litel wonder;
And God knows that it is little wonder;
Freres and feendes been but lyte asonder.
Friars and fiends are seldom far apart.
For, pardee, ye han ofte tyme herd telle
For, by God, you have ofttimes heard tell
Question:
It is believed that Chaucer's trips to this country helped him develop his ear for poetry.
Answer:
Italy

He went there between 1372-1378 and read poetry from Dante and Petrarch among others.
Question:
Chaucer was the very first English poet/writer entombed in this area/building. (I'll take either)
Answer:
"Poets' Corner" in Westminster Abbey
My Lord, My Lady
Question:
Much of Chaucer's prologue and tales satirize elements of English society under this political system:
Answer:
Feudalism
Question:
This document outlined the rights and expectations of landowners and peasants. This was the first step toward the king losing some of his power.
Answer:
The Magna Carta
Question:
While kings, queens and horses all wore shoes in Middle Ages England, this group usually walked around barefoot.
Answer:
Peasants/Serfs
Question:
Which of these classes or groups had the most power?
Knights, Clergy, Women, Serfs
Answer:
Clergy
Church officials sometimes clashed with and overpowered kings and lords. This led to fights over control, assassinations and a shifts in the power structures of the time. [Did you know: The layout of a church almost always resembles a cross.]
Question:
One class of peasants who learned to protect their own land with homemade weapons and guerilla warfare were called the __________.
Answer:
Yeoman
Instead of living in the castle walls and fighting for the king, the yeoman lived on land that they tilled in houses they'd built and fought for the protection of their loved ones and eventually communal pride. Their bows and arrows and camoflague changed warfare as it was known. Their subsequent power helped end Feudalism.
Word Up!
Question:
To bring about; to cause to grow
Answer:
engender(ing)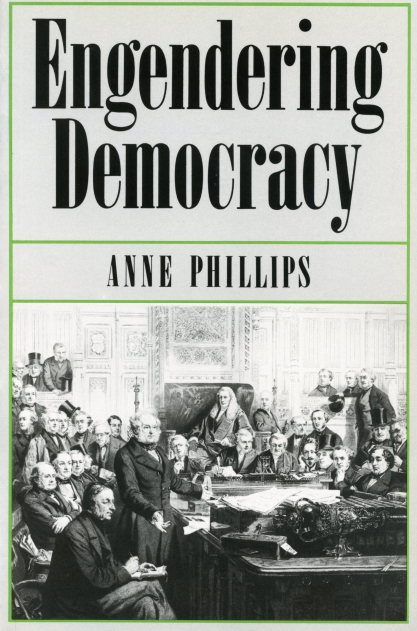 Question:
Trouble or misfortune
Answer:
Adversity
Question:
Sly dealings; the quality of being a shifty smooth-talker
Answer:
Guile
Question:
Stature means physical build, especially height.
STATUTE is a synonym for __________.
Answer:
Law
Question:
This was the Pardoner's main job.
It sounds/looks like a words meaning "completely"
Answer:
Absolution
Not Your Grandmom's Pilgrims
Question:
This pilgrim would likely live inside of a castle and wear the favorite color of the "lady" for whom he fought.
Answer:
The Knight
Question:
This pilgrim is both praised and chided for her exceptional manners and daintyness. She loves dogs and manners.
Answer:
The Prioress (nun #1)
Question:
This pilgrim has parties at his house and "white as a daisy-petal was his beard"
Answer:
The Franklin
Question:
Who is this describing?
"Whatever money from his friends he took/ he spent on learning or another book
and prayed for them most earnestly returning/ thanks to them thus for paying for his learning.
His only care was to study and indeed/ he never spoke a word more than was need."
Answer:
The Oxford Cleric (or the Clerk)
Question:
Which character is this describing?
"Greyhounds he had, as swift as birds, to course,
Hunting a hare or riding at a fence/ was all his fun, he spare for no expense.
I saw his sleeves were garnished at the hand/ with fine gray fur, the finest in the land."
Answer:
The Monk